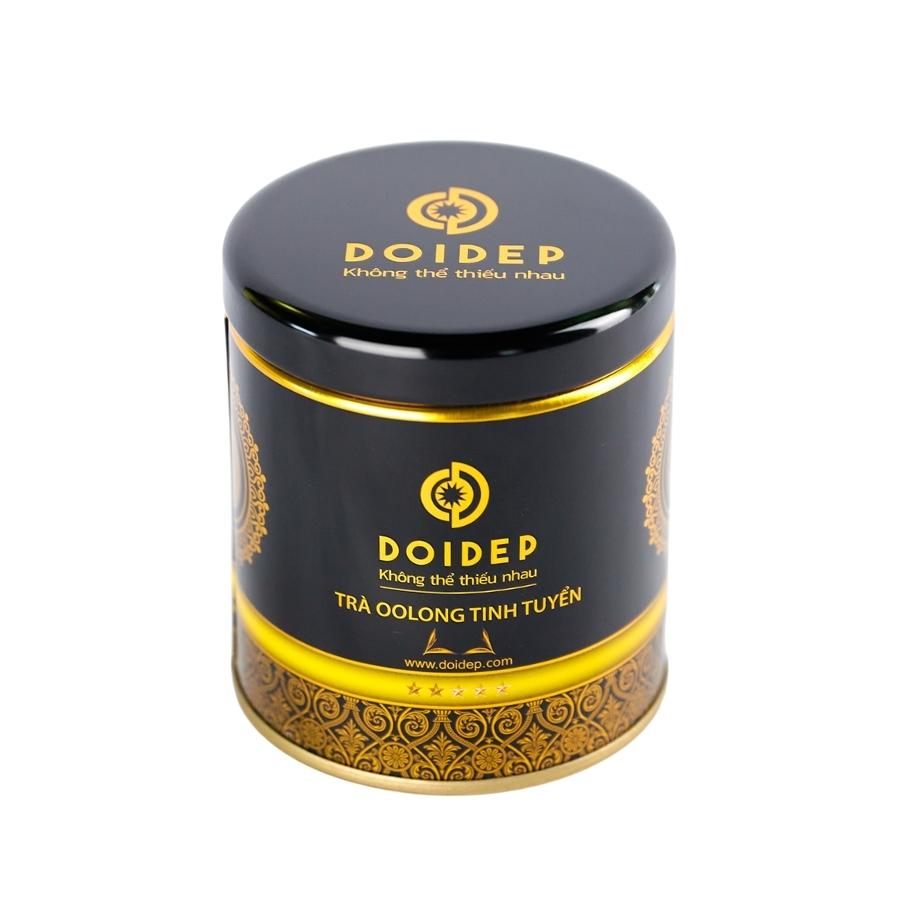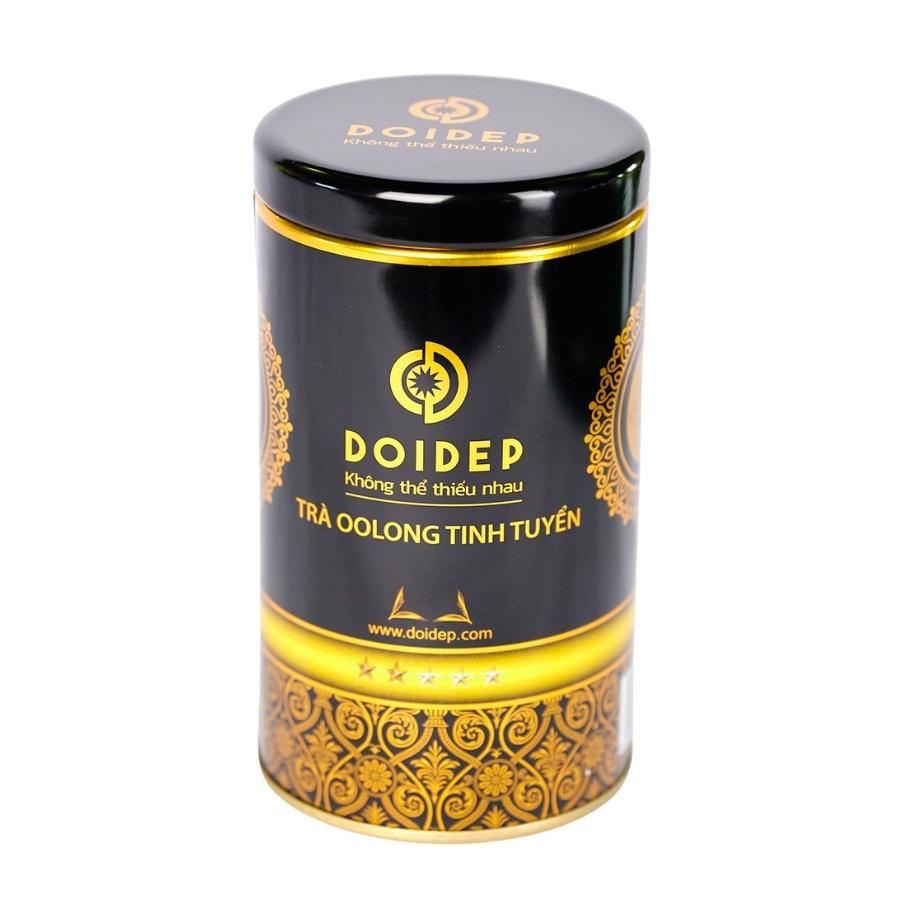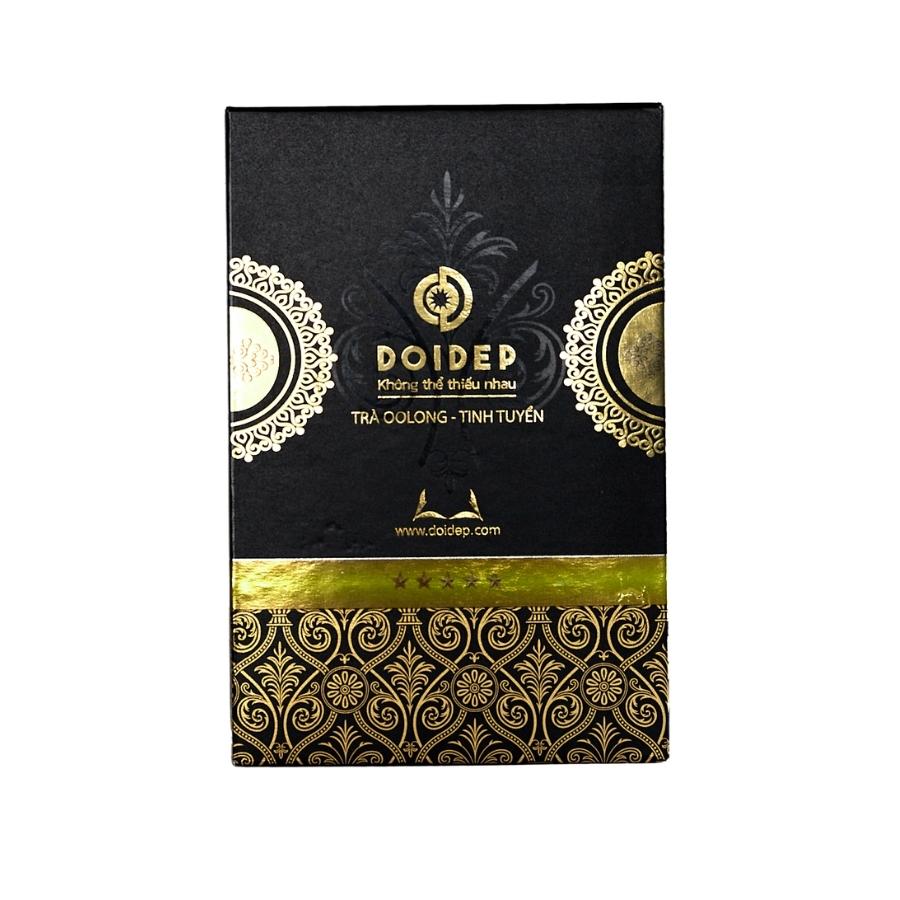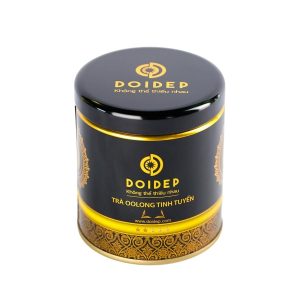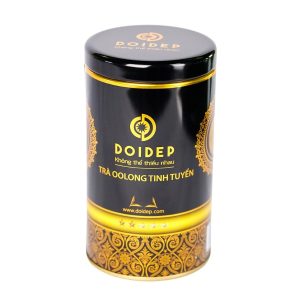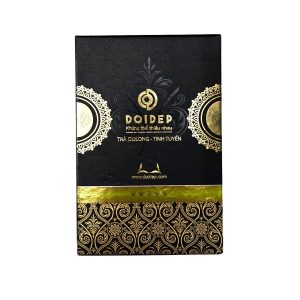 Refined Oolong Tea
Refined Oolong tea is a blend of Xuan Moi buds and Kim Tuyen Buds varieties. The light green yellow tea gives a fresh scent, light sweet taste like jasmine flowers with a mild acrid aftertaste. Brew a cup of tea with all love and respect and tea will take you to the land of peace and joy every day.
– Ingredients: 100% Oolong tea.
– Weight: 100g/can.
– Expiration date: 24 months from the date of manufacture (printed on the package).
– Tea color: Limpid yellow.
– Flavor and aroma: Flat, smooth, fresh, light acrid and sweet aftertaste.
– Effect: Boost metabolism, help lose weight, lower cholesterol, increase alertness.
Product of: Phuc Do Joint Stock Company
Address: No. 567 Tran Phu Street, B'lao Ward, Bao Loc City, Lam Dong Province, Vietnam
Manafactured by: King Lo Tea Co., Ltd
Address: 168 Hamlet 3, Hoa Ninh Commune, Di Linh District, Lam Dong Province, Vietnam
• Warm up the teapot and cup with boiling water.
• Put about 8g – 10g of tea into the teapot.
• Wake up tea: Add some boiling water, wait a few seconds and then pour it out (washing tea).
• Pour 200ml – 220ml of boiling water into the teapot.
• Brew tea for 1 – 1.5 minutes (water temperature 95-100 ͦC).
• Tea can be brewed 5 times but still retain the flavor.
Free shipping
Free delivery to Bao Loc inner area
Return in 7 days
Manufacturer's fault
Secure payment
100% payment security
24/7 support
Professional staffs